Students, tell us what you think for a chance to win a £20 voucher! We've emailed you with a quick survey to fill out. If you haven't received it let us know.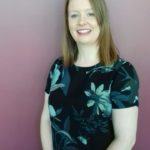 I would like to thank all the people who took part and all who voted for me. I really enjoyed the two weeks chatting to the different schools and answering really good questions with the other Energy Zone scientists. The questions were diverse and difficult to answer. Some of them made me really question myself as to the reason I became a scientist and what first sparked my interest in science. I did not think I had a chance to win so thank you very much. Also thank you to all the moderators for keeping the event running smoothly.
To all the students that took part I just want to say the best of luck with everything in the future whether you decide to go into a career in science or something else. Make sure to work hard and success will come.
Thanks you everyone,
Emma