Profile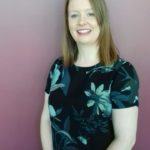 Emma Hanley
Curriculum Vitae
Education:

I attended Hollyford National School, Tipperary from 1996 to 2004, St Joseph's Secondary school Doon from 2004 to 2009, the University of Limerick completing my BSc Energy from 2009 to 2013, the University of Limerick completing my research Masters from 2013-2016 and started my PhD in University College Cork in 2016 to present.

Qualifications:

I have a Bachelor of Science in Energy and a Masters of Science by Research.

Work History:

In my third year at the University of Limerick we had the chance to complete work experience. I worked in Powervation Ltd an electrical engineering company for 6 months.

Current Job:

My current role is as a PhD researcher in the Energy Policy and Modeling Group at University College Cork.

Employer:

I am a PhD student at the University College Cork. However, within UCC, my PhD is part of MaREI which is the Centre for Marine and Renewable Energy. The research group I am part of is the Energy Policy and Modelling Group that is located at the Environmental Research Institute. My funding for my research project is currently being provided by the Science Foundation of Ireland. .
Favourite thing to do in science: Taking part in science outreach events such as this one

About Me: I am a PhD student in University College Cork from Co. Tipperary. I love animals and have a hamster Rambo, two gerbils Ivy and Willow and three cats Sally, Stripes, and Cuddles.

Read more

In my spare time, I enjoy playing soccer with the UCC staff soccer team, running and am currently hoping to complete the Cork City marathon in June (but I don't know will I ever be able to do it) and swimming. In the Spring and Summer, I enjoy attending Tipperary hurling matches and also enjoy going on weekend trips around Ireland. I also enjoy going on foreign holidays and my next one is a trip to Budapest in December. I go home a lot of weekends also to Tipperary to visit friends.

My Work: In my PhD project I am trying to figure out what will Ireland's energy system look like in the future. Using a computer model I create different scenarios into the future. My PhD project is part of a wider project with different Universities (Queen's University in Belfast, University College Cork and North Carolina State University in the USA). For example if I compare a scenario where our energy system doesn't change too much from what it is now and compare this to a scenario in which we use a lot of renewable energy, so energy from things like solar panels, bioenergy from plants and wind turbines instead of fossil fuels such as petrol and diesel for transport or coal for making electricity it would give us two very different futures. My goal in particular is to find what is the role of electricity for things like heating our homes and business or powering our cars and what are the different challenges to what we call low-carbon energy futures.

Read more

The main aim of the work is to make sure that Ireland can be on a low-carbon pathway to 2050. Ireland is already using renewable energy but we need to use much more especially in the heat and transport sector to make sure that we can meet different policy targets that are set by the European Union. The modelling work that I do and others in the research group do is used by our Government when planning our energy future. I also research if Hydrogen might be used in Ireland's energy system in the future.

My Typical Day: I usually go to the Energy Policy and Modelling Group office in Cork for 9 am. All the work that I need to complete my PhD is computer based so I can do all my work from the desk in the office. I use a computer model called the Irish TIMES model. This is an integrated energy system model; which means it represents the entire energy system in Ireland which includes the heat, transport and electricity system. The model will give the cheapest solution for the future energy system under different scenarios. My day-to-day work attempts to put these results from the model into papers that can be published in Journals. Other tasks include updating the model, having group meetings on the work completed and reading published papers and reports on energy modelling results and energy policy to make sure I am up to date with the most recent news.

Read more

Usually, there is a list of activities that need to be completed. At the start of each week, I make a list of all the tasks I want to complete that particular week and then divide this up from Monday to Friday. Some tasks can be completed that particular week others require longer time and may take a few months. If there is additional work I want to complete I sometimes will do this on a Saturday such as reading papers. I find it easier to make a list of all the work that is needed to be completed and then to divide it up as it allows me to be organised and meet any deadlines that are coming up and it also allows me not to forget something I was meant to do.

What I'd do with the money: Regarding the research we complete in the Energy Policy and Modelling Group it is sometimes difficult to have displays regarding energy policy. One idea before at a group meeting was to get a 3D print of the Irish Energy system. The money could be used to hire a graphic designer and to try print different sections of the current and potential future energy system for public understanding. If there was money left over, I would invest the money in new materials such as model solar panels or wind turbines that can allow for better communication with schools and the general public regarding renewable energy.

Read more

I would contact the outreach manager in MaREI which is the Centre for Marine and Renewable Energy that I am a part of to help me invest the money wisely to get the most impact.

My Interview

How would you describe yourself in 3 words?

Motivated, Outgoing, Friendly

Who is your favourite singer or band?

At the moment I am a massive fan of Picture This

What's your favourite food?

My favorite food would be a toasted cheese and tomato sandwich with some taytos on the side

What is the most fun thing you've done?

The most fun thing I have done was when I went to Iceland and I went on a bus trip looking for the Northern Lights

What did you want to be after you left school?

After I left school I honestly had no idea what I wanted to be, I knew I wanted to do something with science but not sure what exactly.

Were you ever in trouble at school?

Just every now and again for chatting nothing too serious.

What was your favourite subject at school?

My favorite subject in school was Physics

What's the best thing you've done as a scientist?

The best thing I have done as a scientist was probably complete some of the work that was needed to help with the Government's plan for climate change

What or who inspired you to become a scientist?

I guess my science teacher in secondary school as this was the first time I learned about Science and became interested in it.

If you weren't a scientist, what would you be?

I think I would have become a teacher if I hadn't become a scientist.

If you had 3 wishes for yourself what would they be? - be honest!

I would wish that I pass my PhD, get a good job and a nice house.

Tell us a joke.

How many tickles does it make an octopus to laugh ? Ten tickles
---
---
---